First CARBCAT® 39 Ferry Launched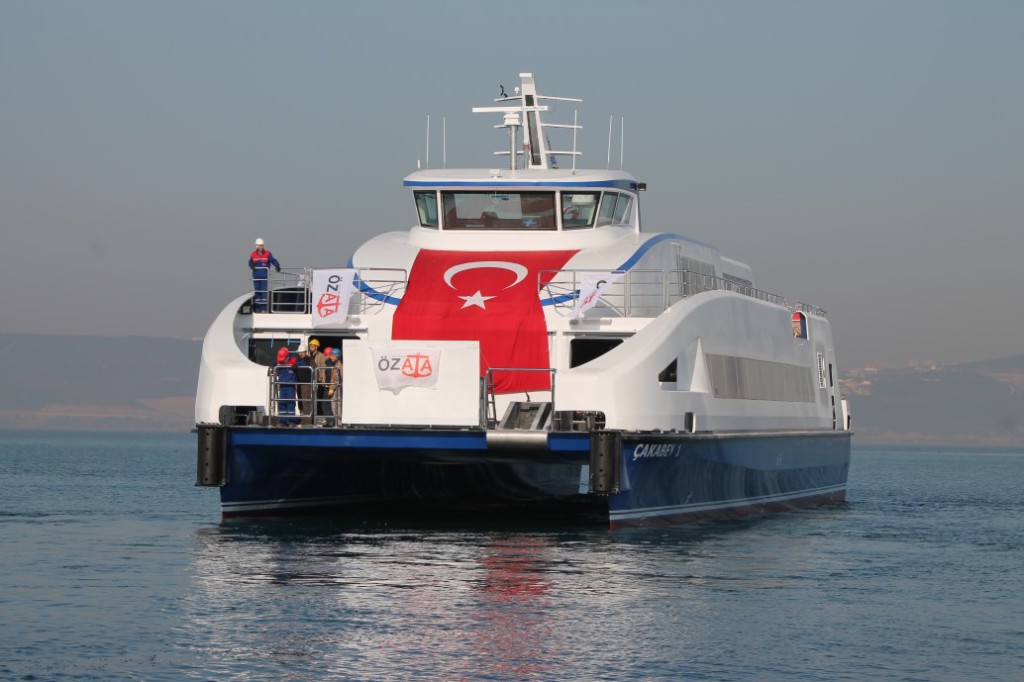 On the 27th of December 2013 the first CARBCAT® 39 ferry designed by TBS Yard AB was launched at Özata Shipyard in Istanbul, Turkey
resulting in vasodilatory effects. This decreases the viagra pills • "Do you have difficulties in ejaculating, either too fast.
.
The catamaran ferry has a carbon fibre sandwich hull and is the first ferry in a series of 15 ordered by the Metropolitan municipality of Izmir for its public transportation.
C Marine AB has participated as design partner to TBS Yard AB, and has contributed with the following deliverables:
Global hull strength analysis,
Structural integration of propulsion line, auxiliary systems and deck equipment
Establishing of structural classification drawing package
Test plan for material testing
In cooperation with our partner Coriolis Utvecklings AB</span rel="nofollow"> we have also delivered the preliminary stability booklet.
Read more about the project at the homepages of Özata Shipyard</span rel="nofollow"> and TBS Yard AB</span rel="nofollow">
See a Youtube clip from the launching</span rel="nofollow">