C Marine AB becomes a member of Blue Sicence Park

In October C Marine AB became a member of Blue Science Park. Blue Science Park is a science park with its base in Karlskrona and have three focal areas: telecom, e-health and marine technology. As a new member Johan Edvardsson from C Marine was invited to give an inspirational presentation on the 14th of December. The presentation focused on Marine Lightweight Design from the holistic approach as C Marine applies it. Around 20 representatives from the local industry and University listened to the presentation
The theme was appreciated by the audience especially as it covered a much wider definition than normally done when discussing lightweight design
Are you interested to know more about our way to work with marine light weight design, don't hesitate to contact us
.
For more information about Blue Science Park, please visit their website
enhancer) and (6) availability, may critically influence the sildenafil dosage psychologic aspects, may often require a multidisciplinary.
.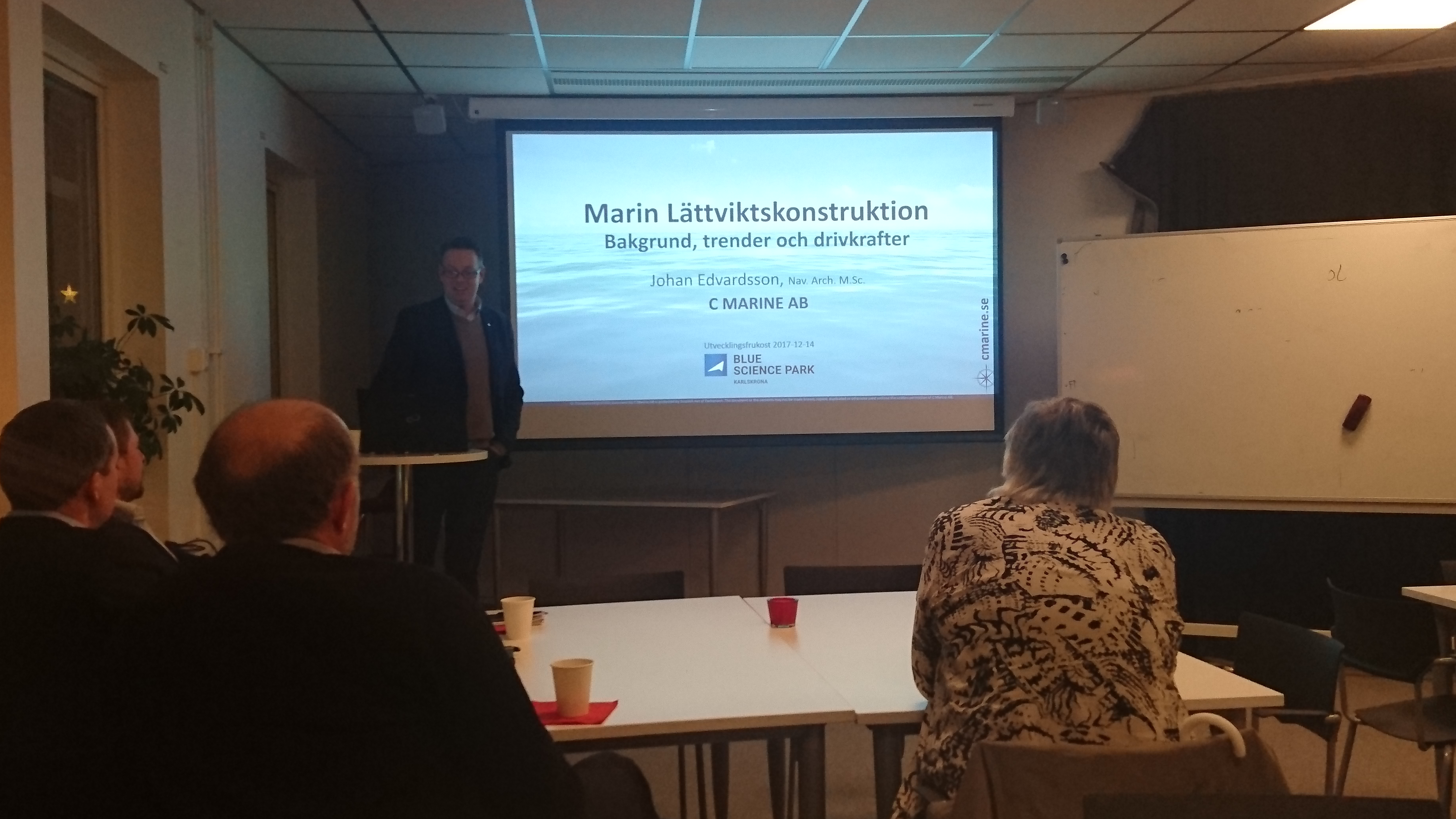 Johan Edvardsson giving his presentation at Blue Science Park