VisionFerry 280 – composite RoPax concept by C Marine AB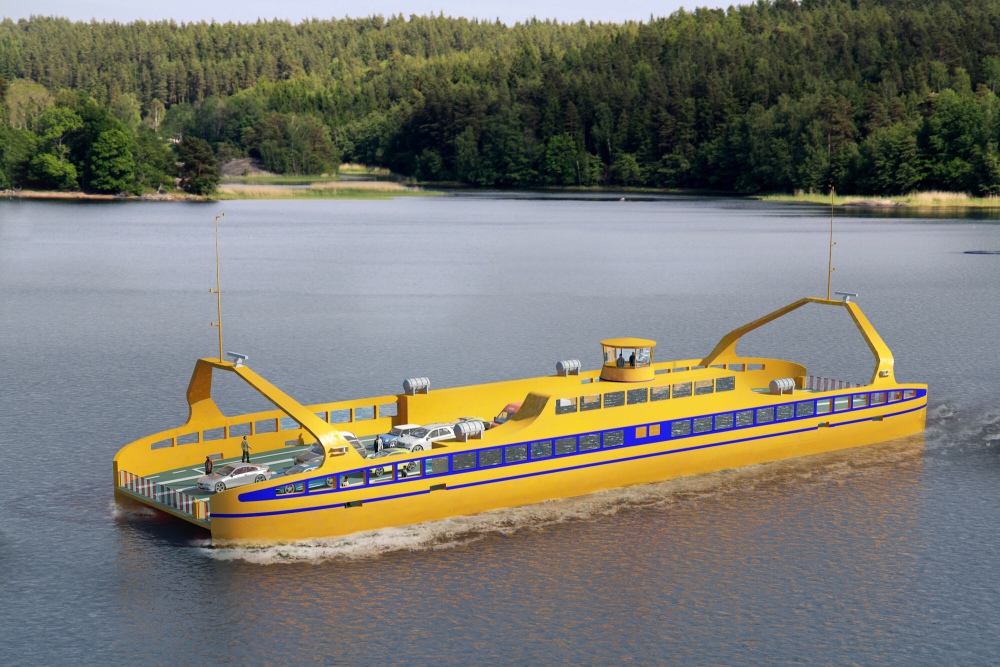 C Marine AB has developed a conceptual design for a visionary Ropax ferry suitable for scandinavian conditions, VisionFerry 280
.
The VisionFerry 280 is a lightweight RoPax ferry catamaran with hull and superstructure built of a Vinyl Ester based Carbon Fibre Reinforced (CFRP) sandwich. The ferry is driven by an electrical battery pack propulsion system with generator back-up.
The design philosophy has been to create a modern RoPax ferry with low fuel consumption and low environmental impact. The means used to create this have been low weight in all aspects and slender hulls in order to minimize drag and waves. In areas were electrical charging capacites is not available, the battery packs are charge by a generator working on optimal load. The VisionFerry 280 superstructure has been designed with smooth curves to present a pleasant sight for the viewer.
Special considerations has been taken to robustness, especially wear and tear resistance during operation in winter conditions
17ERECTILE DYSFUNCTION(most of the time) and complete ED (all the time) (5) . The sildenafil citrate.
.
For more information regarding the VisionFerry 280 or other marine lightweight concepts contact Fredrik Åkerman.