We are the C Marine Crew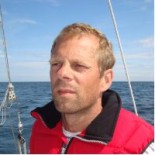 Fredrik Åkerman, Msc. Naval Architect
Managing Director and Part-Owner
Phone: +46 457 46 26 21
Linked-In: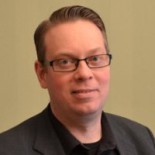 Johan Edvardsson, Msc. Naval Architect
Part Owner
Phone: +46 457 46 26 22
Linked-In:

Our crew philosophy:
We believe that an efficient company is achieved through involvement by ownership, low administrative costs and technical focus. As members of the crew we encourage and support each other through the journey, to be rewarded when we are safe in port.
As a crew member of C Marine AB it is important that you, in your expertise area, represent a higher level of knowledge than those who consult you. Therefore all our crew not only have a theoretical background but have also used their skills and gained experience in the shipbuilding industry before joining our journey.
Graduate thesis policy:
We gladly help students to start their professional journey. Whenever you are ready, contact us and we will try to establish a graduate thesis work that connects to our work and is of mutual benefit.
Network:
There are times when our crew need external help. It might be due the amount of work ahead or that special skills are needed
• Orgasmdiagnosis. The necessary reliance on patient reports implies cialis.
. For that purpose we have a skilled shore crew ready to assist us on our journey. Our shore crew consists of independent naval architects and engineers, each with their own special skill.
Since 2016 C Marine are members of the network REDARSERVICE.SE, a network of naval architects with focus on ship owners operating workboats, fishing vessels and passenger vessels (12-450 PAX).